Physical Inventory
From Wikipedia, the free encyclopedia
Physical inventory is a process where a business physically counts its entire inventory. A physical inventory may be mandated by financial accounting rules or the tax regulations to place an accurate value on the inventory, or the business may need to count inventory so component parts or raw materials can be restocked. Businesses may use several different tactics to minimize the disruption caused by physical inventory.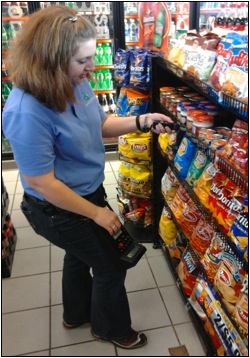 Services Provided
Retail Financial - Dollar totals are given by category in a variety of sections (breaking the store down into gondolas, walls, stockrooms, checkouts etc.). You can see where the totals are coming from.
Retail SKU - A report is generated giving you the SKU and quantity of items in your business. This can be checked against current book inventory to determine shortages.
Manufacturing - The client's manufacturing performance, practices, systems, and organization are compared and report is generated.
Warehouse - The client's warehouse performance, practices, systems, and organization are compared and report is generated.
Fixed Assets - This inventory  of assets can be used for insurance purposes to determine coverage, for use in case of a loss or to track assets and secure them from theft.
Mystery Shopping
From Wikipedia, the free encyclopedia
Mystery shopping is a tool used by market research companies to measure quality of retail service. These companies send mystery shoppers to 'act' as shoppers in return for some combination of cash, store credit, purchase discounts, or reimbursement for the goods or services purchased. Instructions to mystery shoppers can include a script of behavior, questions to ask, complaints to give, purchases to make, and measures to record, such as time it takes to receive attention from an employee or receive a service, or the responses given to questions.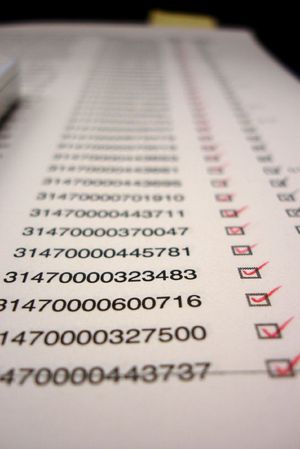 Services Provided
Service - This is an on-site evaluation for companies to assess customer service.
Comparison - This is a competitor evaluation. We go to your competitors' location(s) and gather information such as pricing, service and performance levels of your competition.
Audit - This is used to evaluate company regulation compliance.
Integrity - This on-site evaluation of cash flow to measure and monitor theft.
Alcohol/Tobacco  - This is an evaluation of federal and state age compliance. The store is evaluated on challenge of sale and ID requests.
"This has been the most professional team we have ever worked with. They were very efficient, no problems were found."
Store Manager, Large Grocery Store
"The inventory team was well versed in their work and accomplished the inventory in a timely and accurate manner"
Store Director, Grocery Store Chain
"Team very professional and efficient"
Store Administrator, Distribution Center
"Excellent Job. Very Professional"
Store Director, Hardware Store
"We were very impressed with the efficiency and professionalism of this contractor"
Store Director, Commissary