Audit Control currently services clients in 11 southeastern US states on a monthly basis as well as a client base that also includes locations in 11 countries worldwide.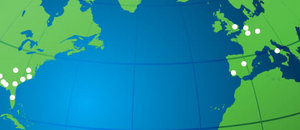 Cycled services are available in the following areas:
United States
Alabama
Arkansas
Florida
Georgia
Louisiana
Mississippi
North Carolina
South Carolina
Tennessee
Texas
Virginia
World Wide
Belgium
Egypt
United Kingdom
Germany
Guam
Italy
Japan
Netherlands
Portugal
Spain
Turkey
"This has been the most professional team we have ever worked with. They were very efficient, no problems were found."
Store Manager, Large Grocery Store
"The inventory team was well versed in their work and accomplished the inventory in a timely and accurate manner"
Store Director, Grocery Store Chain
"Team very professional and efficient"
Store Administrator, Distribution Center
"Excellent Job. Very Professional"
Store Director, Hardware Store
"We were very impressed with the efficiency and professionalism of this contractor"
Store Director, Commissary